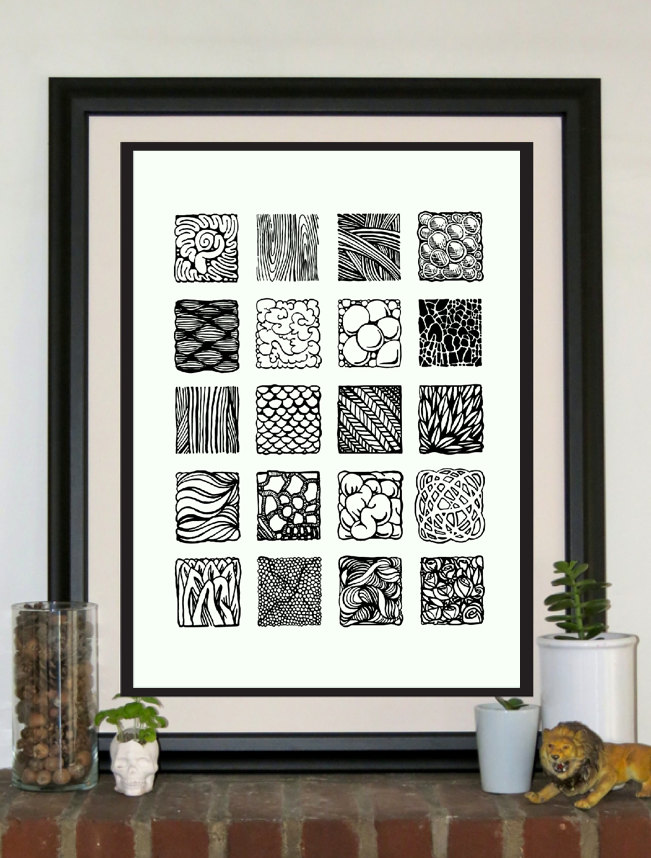 Zentangle
If it's patterns you're lookin' for, we've got 'em!

This print is a 1 color screen print on starch mint speckletone 100lb. cover stock French Paper. It measures 12.5" x 19" and is sold unframed.

A limited edition of 50 has been hand printed, signed and numbered.

Domestic shipping is included.