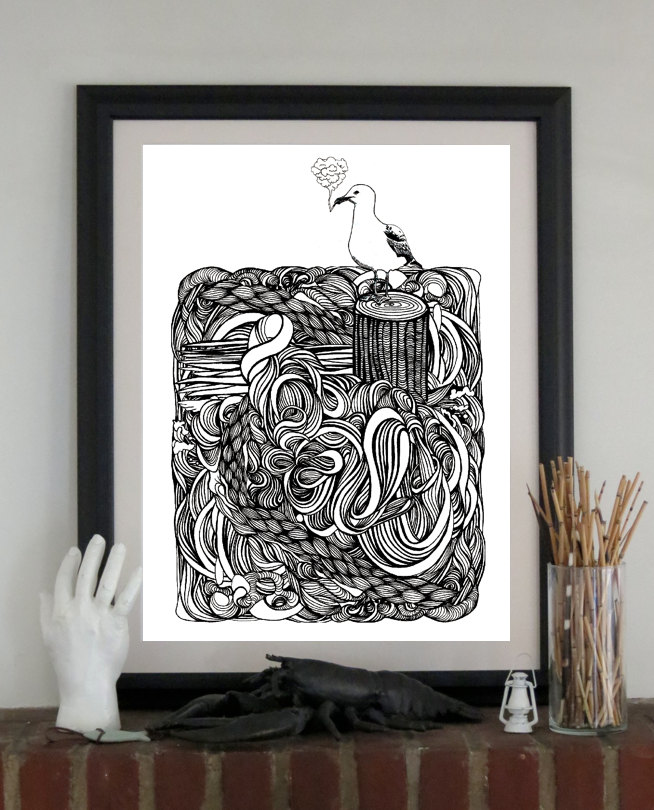 Gully
We've all been there...down the shore, walking along the beach, and then BAM! a dirty, little Jersey bird drops a bomb on us. They just don't give a darn!

This print is a 1 color screen print on smart white 110lb. cover stock French Paper. It measures 12.5" x 19" and is sold unframed. A limited edition of 50 has been hand printed, signed and numbered.

Domestic Shipping is included.